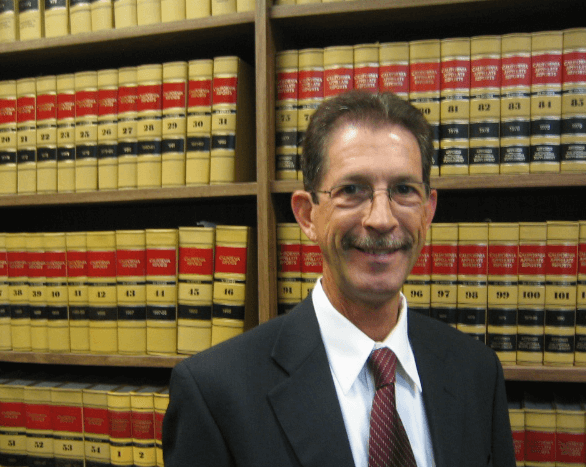 How to fight a high desert traffic ticket
If you drive in California's high desert communities long enough, with miles and miles of open roads in front of you, sooner or later you may push beyond the posted speed limit and earn yourself a speeding ticket, courtesy of local law enforcement. Or you may earn yourself a ticket by being accused of running a red light or blowing through a stop sign, making an illegal turn, or any other number of possibilities.
In most instances, when you get cited for a ticket, you may feel that you have no recourse to fight it. In fact, statistics show that only about 5 percent of the 35 million tickets issued nationwide are contested. Many people feel it's just easier to write a check and pay the fine by mail until they realize that admitting to a violation will go on their permanent driving record and could increase their insurance rates.
We have found that with a little effort on your part, and with the help of The Law Office of David Leicht when you fight a violation, the odds can swing in your favor for an acquittal.
In some instances, the evidence will be well documented and that means you probably will not be able to fight it, but in many cases, an officer's observations are subjective. And in Mr. Leicht's experience, when that's the case, you may have a legal opening to challenge the details that led to your ticket. In other instances, you may be able to prove that your actions were based on what you thought was legal and justifiable. For example, if you run through a stop sign, but the sign was covered with shrubbery or tree limbs, you can't really be held accountable if no other markings were in sight.
Mr. Leicht can also help you craft defenses that show your driving actions may have been justifiable, given your set of circumstances or that the actions you took were to avoid injuries or an accident.
In most cases, it's best to consult a lawyer before dismissing your chances at an acquittal and just paying a fine that will keep on making you pay in the form of higher insurance premiums.
The Law Office of David Leicht serves the California communities of Barstow, Victorville, Apple Valley, Hesperia, Adelanto, Baker, Needles, Lucerne Valley, Big Bear, San Bernardino, Mojave, Phelan, and Wrightwood.
For a free consultation, call (760) 256-3104.